A defeat in the game versus Cesena yesterday might have been curtains for the manager of AC Milan, Filippo Inzaghi, but, that did not happen to be the case.
It was a convincing victory for Milan there at their home ground which not only kept them in top 10 in the league table, but, also gave Inzaghi some time to try and save his job.
It's hard to say though that how much of a leeway he would get after this win, but, he is safe for the time being at least. If Milan have a couple of more days like this, the board might think of keep going with Inzaghi and then assess him when the season is done with, though sources from as far afield as Norway suggest that his time as the AC Milan manager will be coming to an end very soon.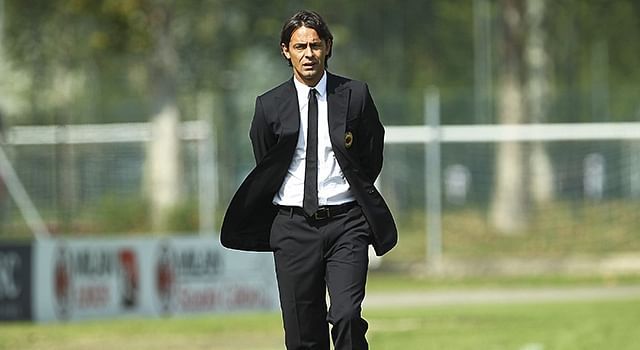 However, you never know with the inconsistency of the Rossoneri. They are the most inconsistent team going around in Italian top flight.
They play wonderful Football on one day and next day, it seems as if a completely different team has turned up on the pitch. And, that's why, despite having some good wins to their name this season, they are not in the top bracket in the table. They are hanging somewhere around 9 and 10.
Champions League spot is still a realistic prospect for Milan, but, it looks quite a bit away. They, however, should try and finish as high as possible and take some confidence to the next season.
As per the current situation in the Serie A table, Lazio, which is the no. 4 team, is 7 points ahead of Milan. With 12 games to play, overcoming this lead is possible, but, it is not as easy as it sounds.
The pressure just keeps building as we reach the business end of the season.