Juventus manager Andrea Pirlo has announced to the world that he has his sights on the tenth successive league title and a Champions League final. The former star player was promoted from U-23 coach to the senior team manager following the sack of Maurizio Sarri.
Sarri lost the job for the way Juve ended their UCL cmapaign and the comments that followed thereafter. Pirlo is seen by many as one that lacks adequate prep for the role especially as he was U-23 boss for a week before the big leap.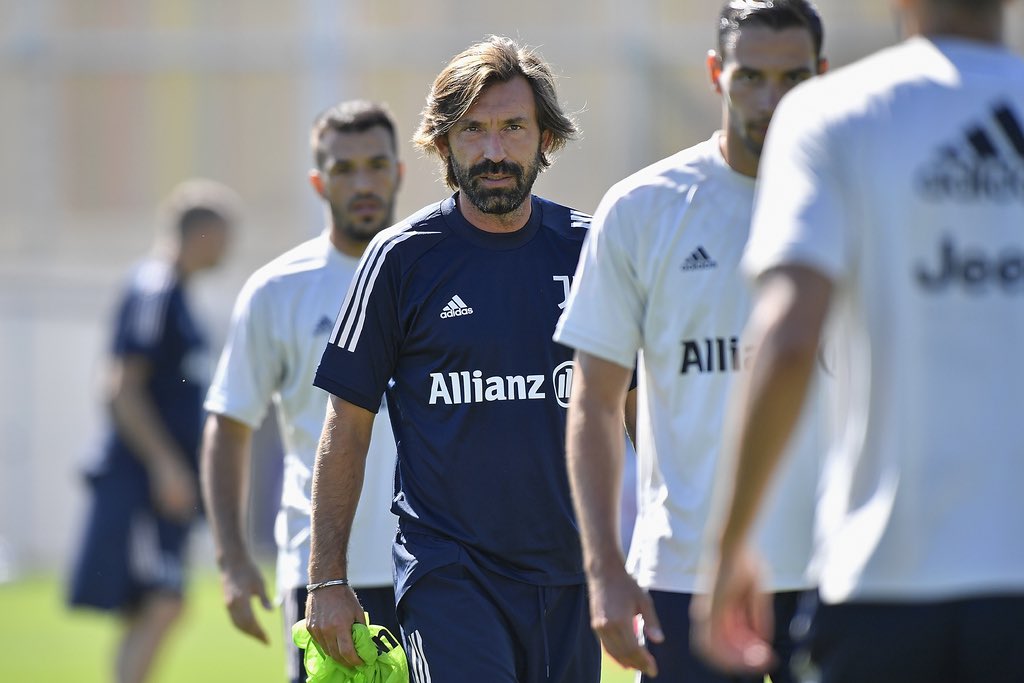 Even Real Madrid's Zinedine Zidane, who many point to as an example of what Pirlo can achieve, managed Real Madris Castilla for two years before he stepped up. While many expect Pirlo to utilize the huge resources available to the Bianconeri to win another Scudetti – a landmark one at that – the bone of contention for Juve, just like Paris St-Germain and Manchester City, is European success.
Pirlo told JTV he desires and expects they reach the next Champions League final. He acknowledged the big squad and top talents available, hinting at no or limited transfer activity this summer. He says he wants to rejig the deal with ideas he has shared with the team since day 1. He wants more aggression and desire to win the ball after losing it especially in the midfield. He wants a team that recovers the ball in the shortest possible time.
Pirlo has gotten show of support from former teammates Alessandro del Piero and Gennaro Gattuso. Del Piero says Pirlo can do even better than Zidane even though he was shocked at the announcement.
Juventus are expected to add Luis Suarez from Barcelona despite the passport glitch in the trasnfer process. The Uruguayan is expected to leave for free if he agrees to a severance package at Camp Nou. He would be required to adjust his citizenship status to fit the requirement at the club as nationality is a different system compared to Spain. His wife is already an Italian so it should be seamless.
In Spain, his wife's passport was enough for him to be considered an EU player, but things are different in Italy. In addition, Juve filled their last two oversea slots with the transfer of Brazilian Arthur from Barcelona and American Weston McKennie from Schalke. Suarez would join ex-rival Cristiano Ronaldo at the Allianz Stadium.
Talks of a move for 34-year old Edin Dzeko from AS Roma were mooted. Inter Milan are chasing Dzeko but the player preferred the Juve project that would earn him 15 million euros in a two-year deal.
Claims of Arturo Vidal exiting Barca and returning to Juve are also making the rounds. The rumours of Spurs agreeing a deal to sell Tanguy Ndombele to the Old Lady has refused to go away.
Pirlo has a lot of tough decisions to make in his debut managerial season.