According to a report by Italian Gazzetta dello Sport, there is a new twist in the tale in the transfer saga involving Memphis Depay this summer. The 28-year-old forward had seemed likely to join Juventus, but Tottenham Hotspur might spoil the party after approaching Barcelona over a possible move. Memphis Depay joined Barcelona in a Bosman move last summer after leaving Lyon as a free agent at the end of the 2020/21 season. And the Dutch attacker hit the ground running immediately, leading the charge for Barcelona in the first half of the 2021/22 campaign, although he faltered in the UEFA Champions League like the rest of his teammates.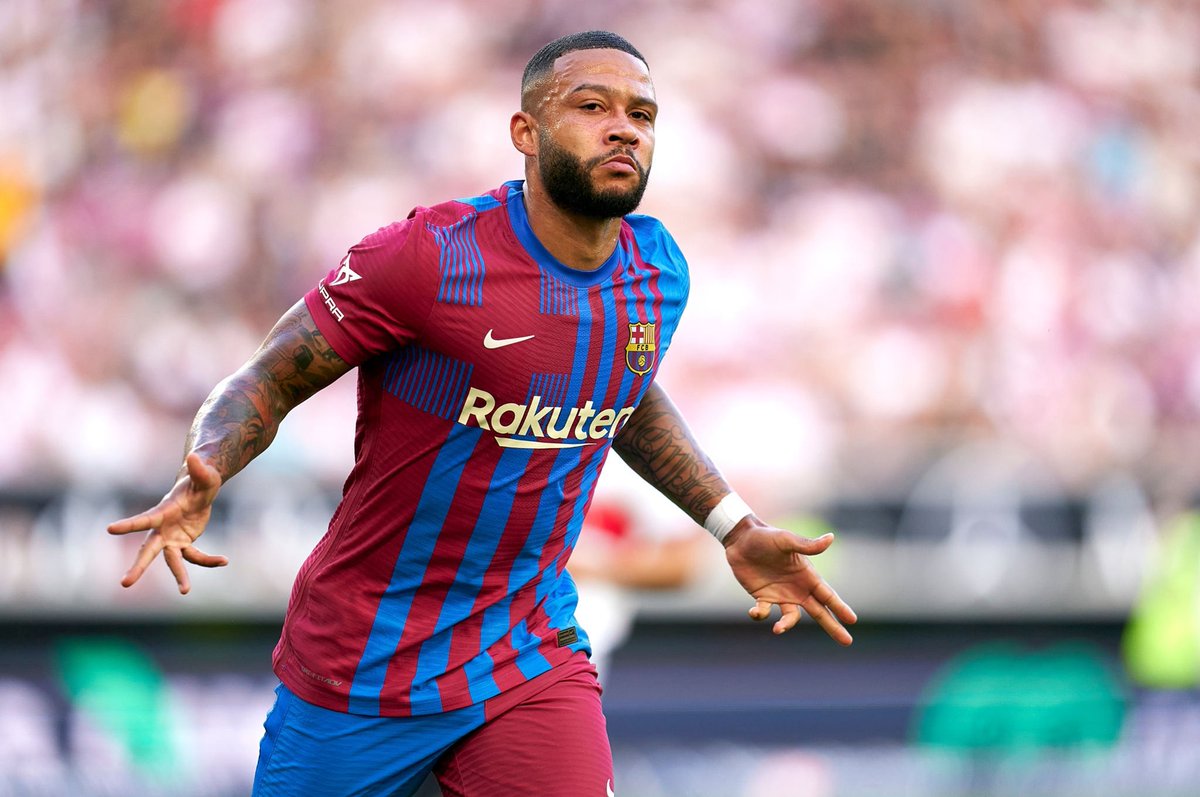 But Depay's stock has fallen considerably in 2022, as the Catalan giants have added Ferran Torres, Pierre-Emerick Aubameyang, Robert Lewandowski, and Raphinha to their offensive unit. The 28-year-old has thus fallen to the bottom of the pecking order, with Barcelona keen on offloading him this summer. And his situation has captured the attention of Tottenham Hotspur and Juventus.
The interest from Tottenham is surprising, considering they have already signed Richarlison to bolster their attack. But Fabio Paratici is seemingly leading the charge for Spurs and their pursuit of the Barcelona forward, who could be a viable backup option for Son Heung-min and Harry Kane.
But recent reports have claimed that the 28-year-old has no interest in joining Tottenham, with Juventus his likely destination. That is not stopping Tottenham from launching an enquiry to learn about Depay's situation, with the north London club approaching Barcelona for the Dutchman.
However, Depay will likely move to the Allianz Stadium in the summer transfer window, with the Serie A giants reportedly ramping up talks with Barcelona. Reports have also claimed that personal terms will not be an issue, with Depay likely to sign a two-year contract with Juventus.